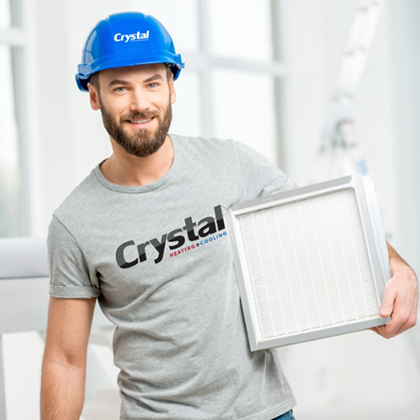 An Air Filter Subscription with Crystal means a shorter to-do list
Consistently replacing your furnace filter means cleaner air, a lower energy bill and a healthier HVAC system.
Sign up once, and Crystal will automatically deliver the required air filters to your door step! Make your own order schedule, cancel or modify anytime, no obligation required.
Subscribe today!
A Crystal representative will be in touch with you within 1 business day to complete your order.