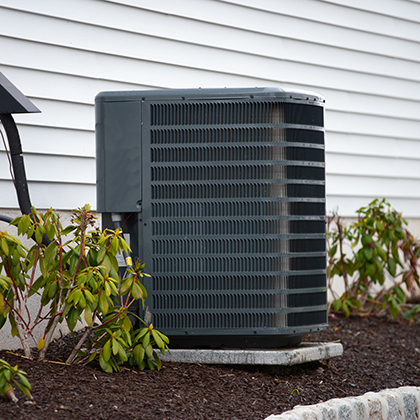 Covering your air conditioning needs to keep you cool amidst those humid summer days.

Create a comfortable home during the hot and humid summer months while enjoying refreshingly low energy costs with high-quality air conditioning units from Crystal. With Crystal, you never have to choose between affordability, durability, and optimum cooling.

Below are just a few of the products that we carry. Make sure to call us to discuss our complete line.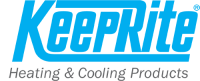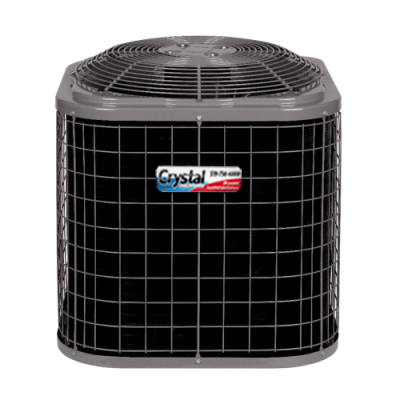 N4A3
Performance 13 Central Air Conditioner
Quiet performance (as low as 74 decibels)*
Single-stage compressor operation
Durably built to withstand bad weather and debris
Designed for corrosion resistance and lasting performance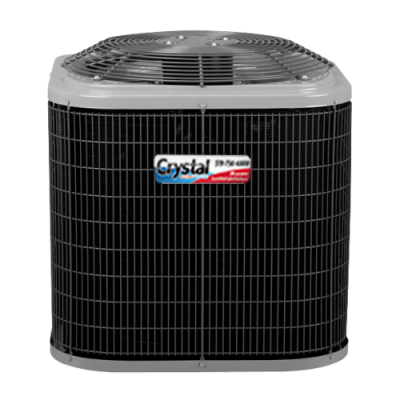 NXA6
Performance 16 Central Air Conditioner
Quiet performance (as low as 76 decibels)*
Single-stage compressor operation
Durably built to withstand bad weather and debris
Designed for corrosion resistance and lasting performance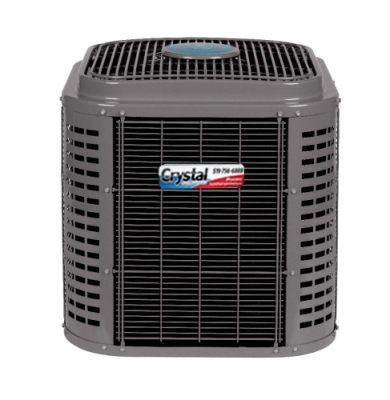 CCA7
Ion 17 Two-Stage Air Conditioner
Quiet performance (as low as 70 decibels)*
Two-stage compressor for improved temperature and summer humidity control
Durably built with tight wire grille and protective corner posts to withstand bad weather and debris
Wi-Fi® enabled remote access with the Ion™ System Control1