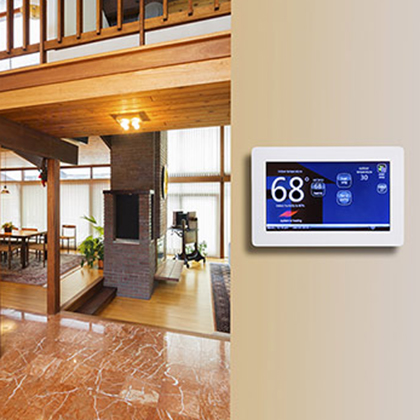 Furnace and heating solutions from Crystal keep your home warm

Find furnaces from top brands including Goodman and experience the combination of comfortable heating and energy efficiency. Trust all of your home heating needs to Crystal. We ensure cost savings, environmental sustainability and home comfort.

We also offer emergency furnace repair, cleaning, and installation services 24 hours a day, seven days a week. We carry a variety of furnaces, some of which are listed here. Contact us if you have any questions about our whole array of heating products.
FEATURED FURNACE BRANDS

GM9C96
Two-Stage, Multi-Speed ECM Gas Furnace
Up to 96% AFUE Performance
Energy-efficient, multi-speed ECM blower motor
Durable Silicon Nitride igniter
Auto-comfort mode for enhanced dehumidification
Multi-position installation: upflow, horizontal left or right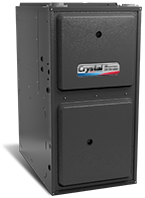 GMVC96
Two-Stage, Variable-Speed ECM Gas Furnace
Up to 96% AFUE Performance
ComfortNet™ Communications System Compatible
Efficient, quiet variable-speed circulator motor
Electronic control board with self-diagnostics and provisions for air cleaner and humidifier
Auto-comfort mode for enhanced dehumidification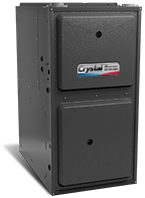 GMVM97
High efficiency, variable-speed ECM
Up to 98% AFUE performance
ComfortBridge technology
Quiet, variable-speed, induced-draft blower
Self-calibrating modulating gas valve
Self-diagnostic control board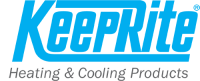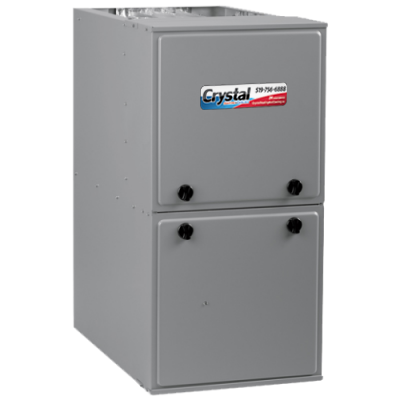 N95ESN
Performance 95 Gas Furnace
Single-stage operation and fixed speed blower motor for even levels of temperature control and comfort
Dual fuel capable with a compatible heat pump and thermostat for energy-saving heating performance
Air purifier and humidifier compatible
High temperature limit control prevents overheating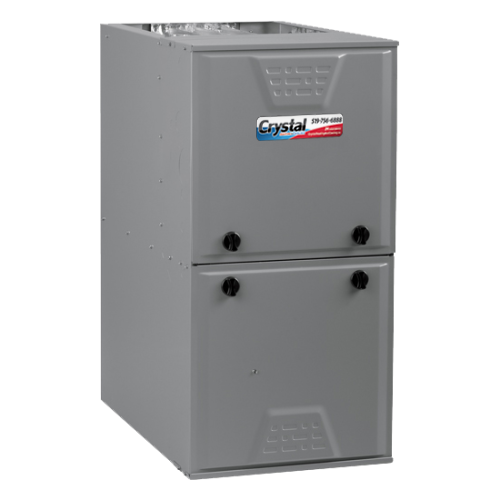 G96VTN
QuietComfort 96 Gas Furnace
Variable-speed blower motor and two-stage gas valve provide enhanced levels of even temperature control and comfort
Dual fuel capable with a compatible heat pump and thermostat for energy-saving heating performance
Fully insulated cabinet helps keep the heat moving to your ductwork
Air purifier and humidifier compatible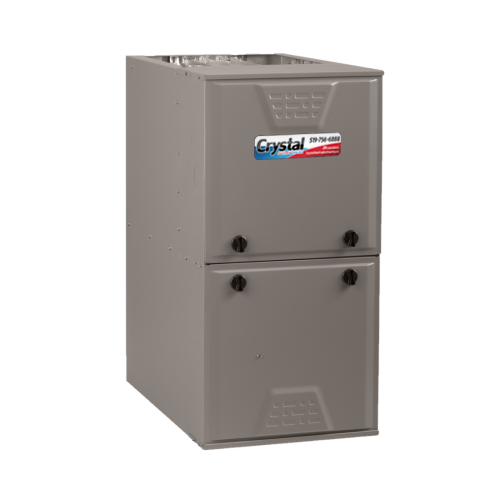 G97CMN
Ion 98 Variable- Speed Modulating Gas Furnace
Variable-speed blower motor and modulating gas valve provide our ultimate levels of even temperature control and comfort
Dual fuel capable with a compatible heat pump and thermostat for energy-saving heating performance
Air purifier and humidifier compatible
Wi-Fi® enabled remote access with the Ion™ System Control±
Other furnace models available upon request