Installations
Here at Crystal, we know that installation is the single most important variable in determining heating and cooling machine performance, therefore hiring the right installer is a very important first step for consumers. Trust our fully licensed and highly-experienced technicians to professionally and efficiently install all of your heating and cooling products. Call us today for a free quote!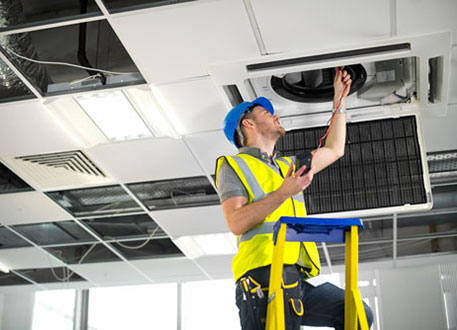 Repairs
Our technicians are trained and certified to service all makes and models of commercial heating and cooling products. Whatever your problem may be, we have 24/7 emergency service to ensure your complete peace of mind and comfort. Call us at anytime if your equipment needs some maintenance!
Get in Touch Today
If you need servicing or whether you are interested in buying one of our products, please contact us and we will be happy to show you our broad array of the different products and product lines that we carry as well as give you the quality and efficient service that you need.